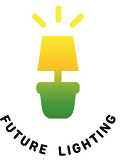 About Future Lighting
As part of the Future Group founded in 2001, Future Lighting Collection Limited is the market leader in lighting retail and distribution of lighting systems in Hong Kong. Through our extensive knowledge and devotion to excellence in the lighting field we were able to become sole distributors of Philips Home Lighting as well as many prestigious European brands. Working with our partners we are able offer a unique range of lighting options to suit all your needs that is unsurpassed in Hong Long & Macau. With our dedicated & professional projects team we are able to work with you to design, implement and supply the perfect lighting solutions for any environment.
Create a brighter future
Our mother group has also established over 7 showrooms in the territory, each store offering the best that European lighting has available. This combined with our experienced staff and our expertise in all aspects of lightingmakes us one of the most exciting and dynamic companies in our field.